Tungsten Worm Weights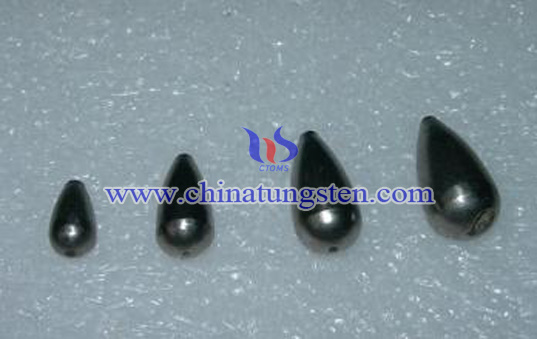 Tungsten worm weights, also called tungsten barrel weights in some countries, are known as "Diamond Series" because of they are drilled, beveled and diamond polished to avoid damaging the line.
Tungsten worm weights are feature for cone or bullet shape, which designed to easily slip through weeds and appreciated by bass anglers. The weights have a hole through their center to hold the fishing line. Rigged directly in front of soft-plastic baits such as worms or craws, worm weights can be fixed in place or allowed to slide along the line.
Tungsten worm weights are equipped with nylon inserts to keep your line in top working order and not nicked by the weight edge as is common with other weights. To peg basic worm weights just use a toothpick or a specially designed peg. An alternative is buying weights with screws or hooks to fasten the weight to the plastic.
Tungsten worm weights are perfect for any presentation. The high density of tungsten which makes diameters of tungsten worm weights smaller, allowing them to slip through snags much more easily than lead.
Tungsten worm weights have great sensitivity about the bottom. When you drag tungsten worm weights along the bottom, you'll be able to distinguish between bottom compositions, such as sand, gravel, rock, mud, and wood.